Airtek® Tabla Airbag Protection
AIRTEK | AIR-TECHNOLOGY BACKPACK
The ultimate TABLA  AIRBAG PROTECTION | Ultra Light & Safety Tabla Bag. Lighter like the AIR you breathe.
Think beyond your imagination and carry the Air around the Globe. 
Only 2 KG and safety like Semi-rigid case. The revolution's NOW with AIRTEK®.
Developed especially for Tabla and Darbuka use.
Forget the past of Tabla soft bags.  Try the new Air-Bag technology protection.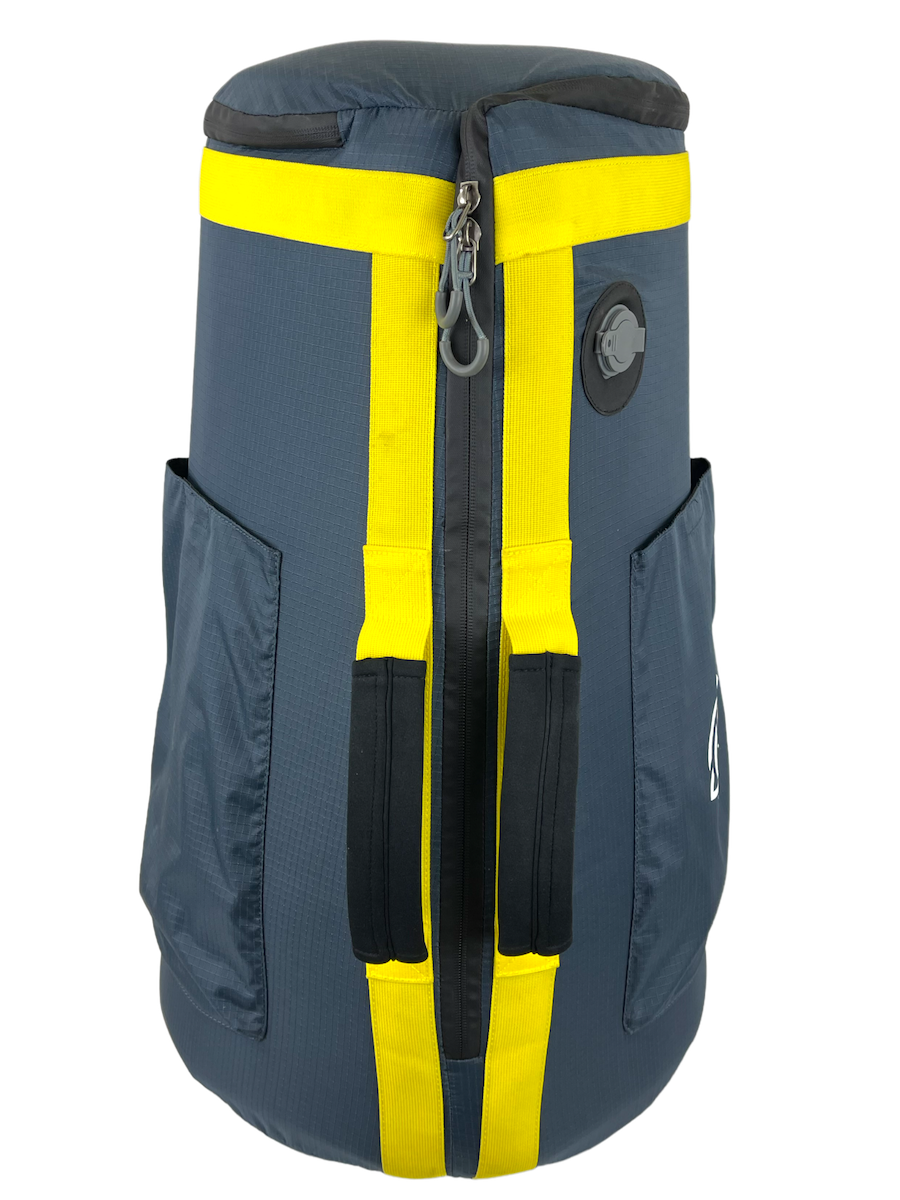 Did tabla stack on top of each other?
Forget the classical Soft bag for Tabla. We have something new in the Market
Storing your tabla instrument will be child's play with Airtek.
The stacked tabla position makes the Airtek bag more stable and comfortable than other Tabla bags on the market. 
And why AIR? All around the Bag, we develop a special strong Air pillow in TPU material. We ensure the Tabla body is in a safe Air capsule and be protected for every kind of travel. 
Just open the valve after storing your Tabla inside Airtek.  Or deflate the air until reduce the thickness for any kind of use or travel.  
Self-inflating TABLA Bag it's  REAL.   AIRTEK (Patent Pending)
Foldable Tabla Bag - AIR-SYSTEM.
 100% foldable | *AIRTEK® –
Carry everywhere TABLA AIRTEK with YOU.  With the supplied carry bag included, you can store your Airtek protection everywhere.
You can reduce the space by more than 50%. Small houses/storage aren't a problem anymore!
We recommend that you store the bag away from humidity and extreme temperatures. *(Patent Pending)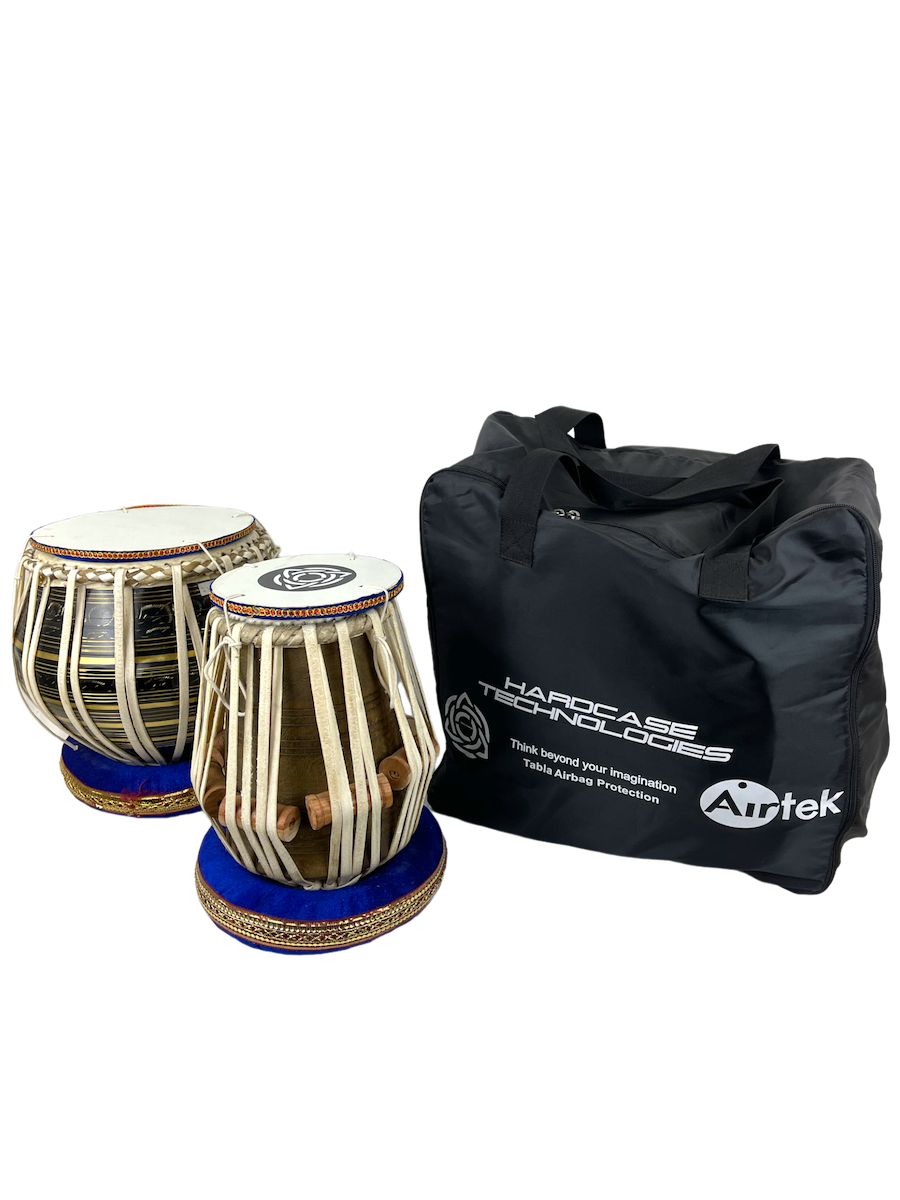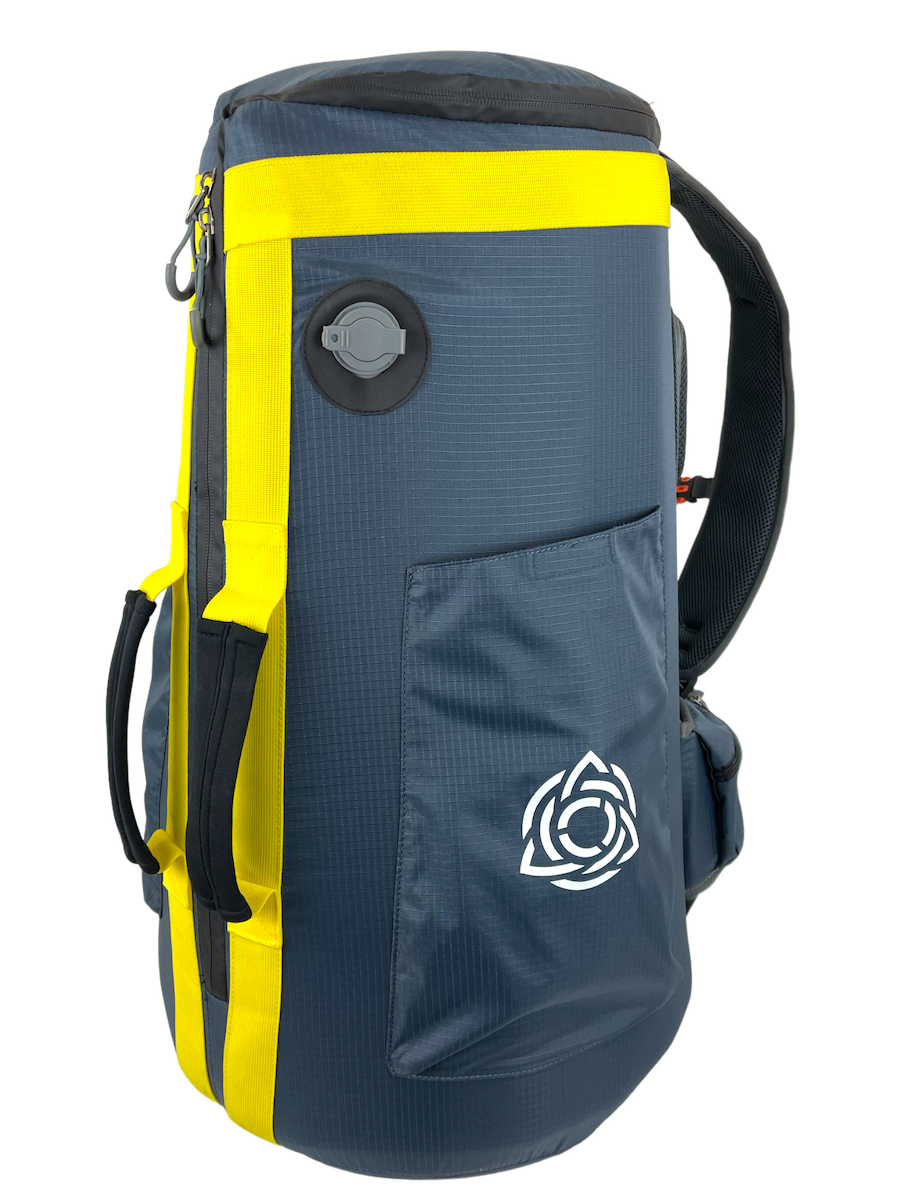 AIR Control (AIR - Adjustable SIZE)
A self-inflating system to JUST Adjusts the pressure of the AIR PILLOW.
A self-inflating system inflates itself up to approximately 80%.
The rest of the inflation must be done with the mouth to catch the maximum protection from AIR TECHNOLOGY.
You can adjust the pressure of the AIR PILLOW and follow your best Trip configuration. Comfort, safety, storage all in our hands.
The rest of the inflation must be done with the mouth, 3-4 shot just need to adjust the pressure for your instrument and your end-use.
We recommend that you open and unroll it once you received the bag. Leave the valve open to facilitate pre-inflation.
Air Pillow behind your backside.
The final results it's obvious. Super light and amazing comfort for long journeys.
Just open the valve. regulate your back pressure and forget the pain in your back side!
Found your best configuration will be easy and fast like never seen before.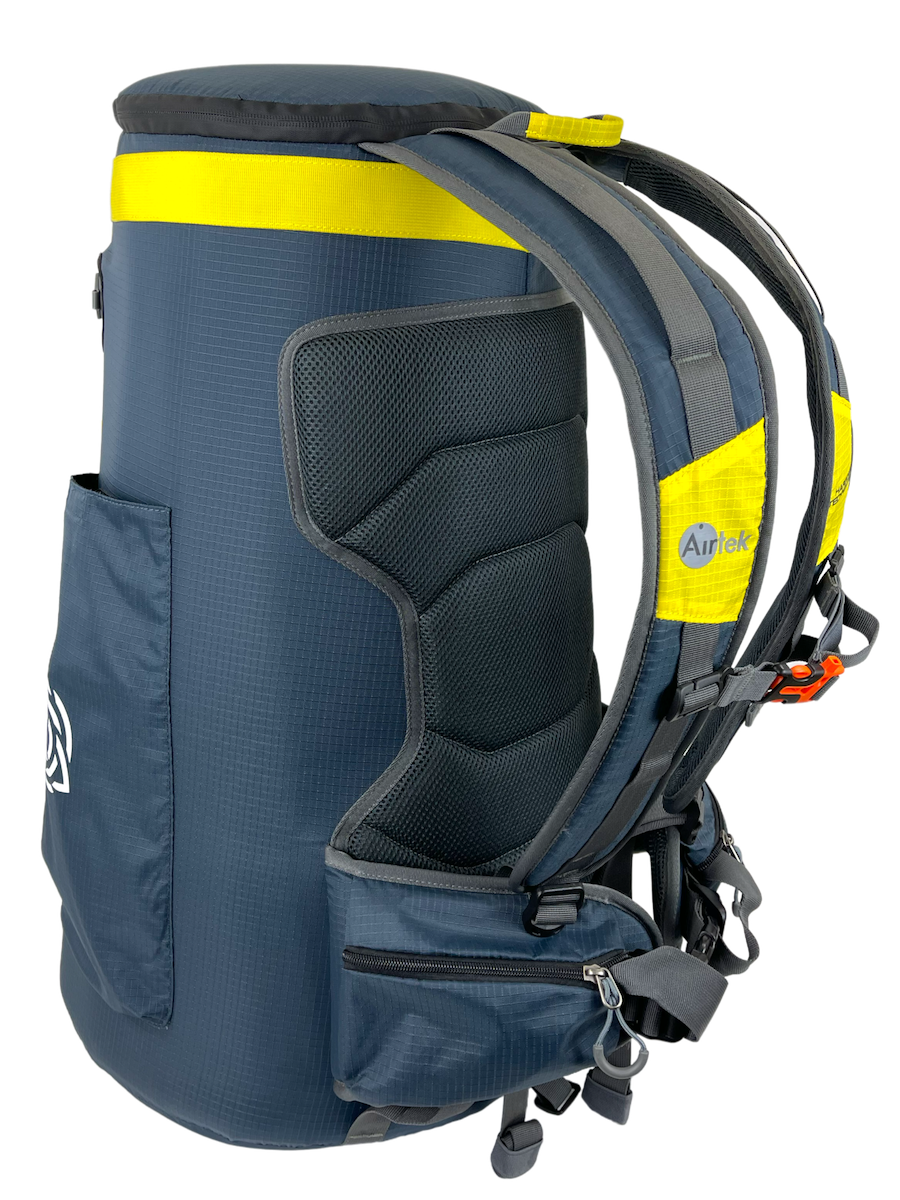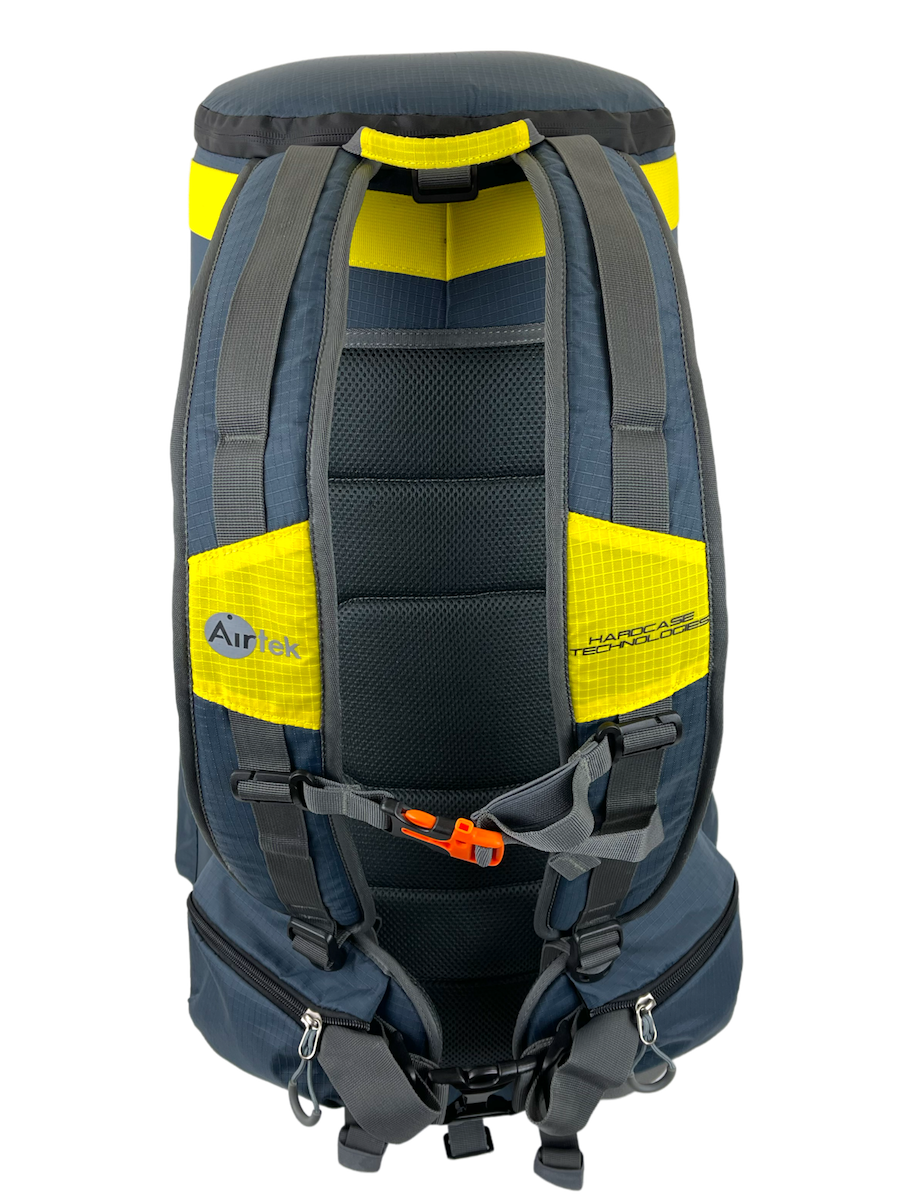 AIRTEK !! and you can forget the past.
Plus extra Central Foam PAD
-2 Side pockets for carrying your Tabla Hammer, phone, and other small stuff.
-Comfortable Shoulder Strap and Lumbar support strap.
-Back comfort regulation by Air valve. 
-Frontal regulation +  SOS whistle.
-Front Carry Emergency Handle (for stage/concert and fast transportation)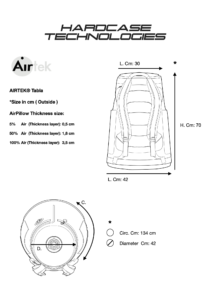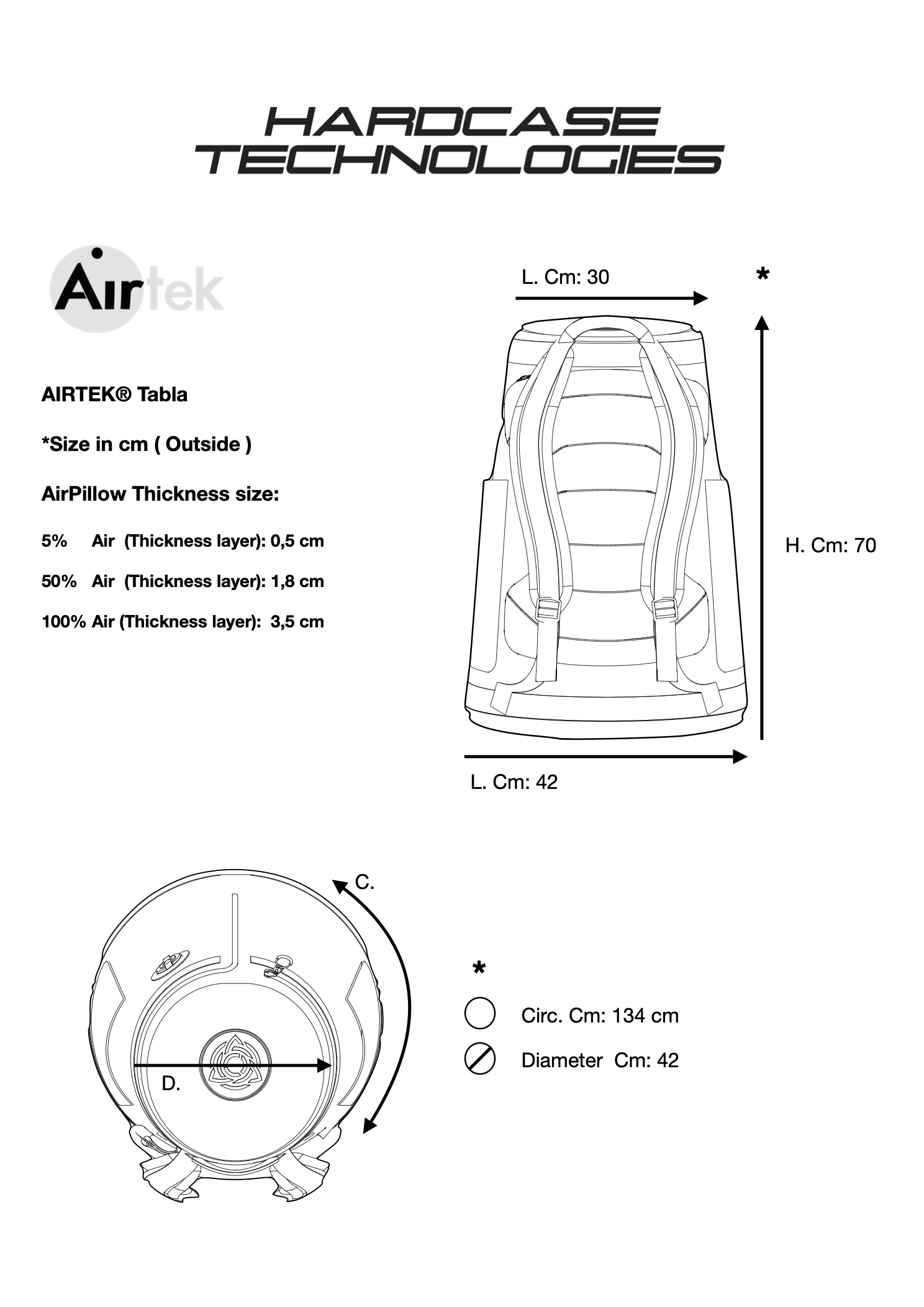 AIRTEK TABLA - TUTORIAL VIDEO
Follow our short TUTORIAL  how to use Airtek for Tabla.
For any inquiry please follow the link below.