Cacao Tree by Treedom®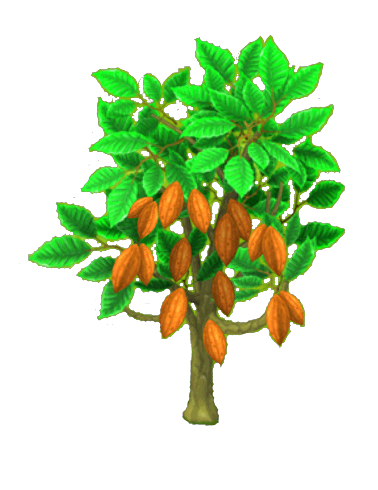 What tree I'm doing to BUY?
The Cacao tree is an evergreen that produces small...
five-petal flowers that are white, green, or rose-hued and sprout directly on the trunk or principal branches. The lucky flowers develop into the celebrated cocoa pods. It is planted for high quality cocoa bean production and to provide local farmers with an additional source of income.
Trees have powers! Think about it, that's right: they protect the environment,
They capture CO2 and, with their fruits, they favor economic development and food security. Not all, however, do it the same way. Here you can find an estimate of the benefits brought by a Cacao tree and its uses.
Food security
The trees will bear fruits, some that will be edible immediately and others that can become edible through processing, ensuring food resources over time.
CO2 Absorption
During its life cycle, each tree will offset CO2. The trees that you plant can offset your emissions.
Economic development
The trees' fruits and the products derived from their transformation can be traded in local networks, offering income opportunities.
Environmental protection
The trees are planted in agroforestry systems that favor the virtuous interaction between the different species and their positive impact on the environment and on the land.
Local Uses
Trees know how to make themselves useful! All of them have various uses, which make them unique and valuable. Here you can find the local uses of a Cacao tree.
Its fruits, seeds and/or leaves are used as food in the farmers' families or are sold on local markets.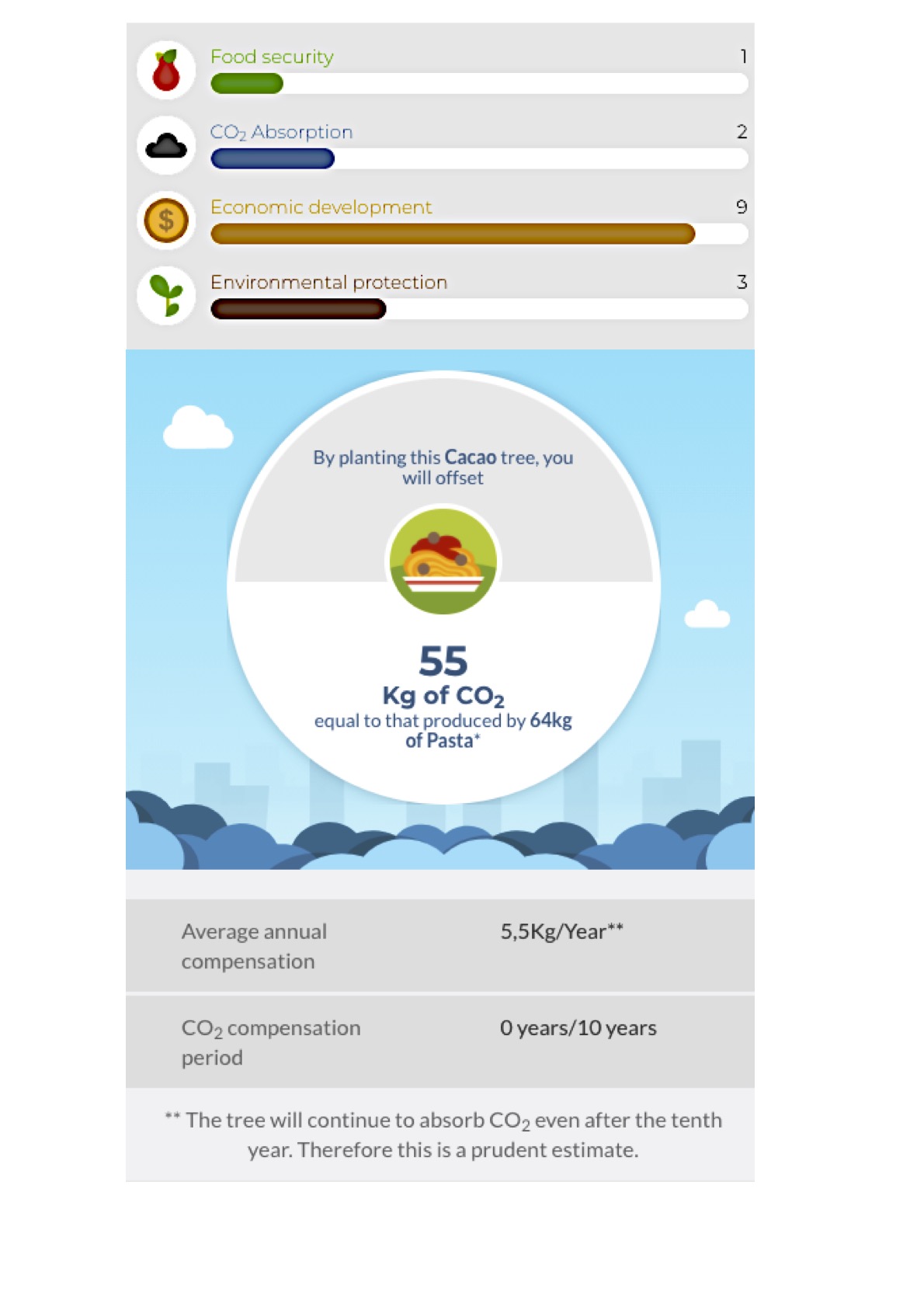 RE-PET 100% Eco-sustainable Collection
Recycling plastic, producing the bag, and shipping to your hands will create a lot of C02 (carbon dioxide) in our atmosphere and ozone
HCT in collaboration with Treedom , will offer the possibility to buy a Tree for a special Price.
Now you can leave your contribution to saving the planet. Choose with HCT the new way to RECYCLE.
Become an ECO supporter and help Mother Earth NOW.
Discover more Treedom HERE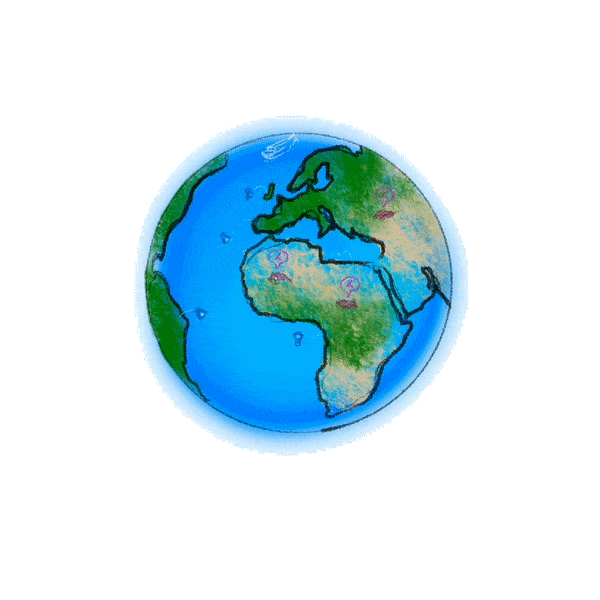 …because with a small gesture YOU can change the World.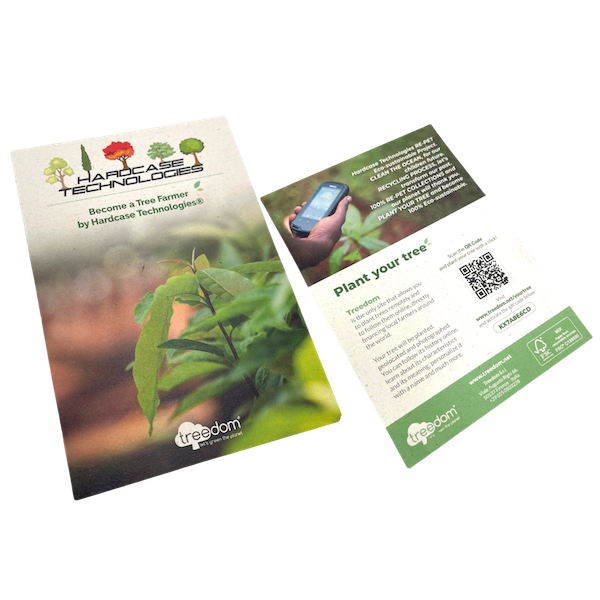 *Buy now Treedom® CACAO TREES for special PRICE
Give the name to your Tree and GEOLOCATED it.
With Treedom you finance farmers who want to plant trees, supporting their work in the early years, when trees are not yet productive. Treedom provides farmers with know-how and technical support for planting and managing trees. Trees are photographed, geolocated and monitored by Treedom over time.
Treedom finances projects in rural communities in the south of the world and also carries out projects with a strong social value in Italy. The first step is the training and financing of the communities involved in the projects, obtaining extraordinary results in terms of their own empowerment.
The trees and their fruits belong to the farmers, allowing them to diversify and supplement their income and in some cases to launch micro-entrepreneurship initiatives. Financing the planting of new trees with Treedom serves to support the trees' care in the first years of their life, when they are not yet productive in terms of fruit.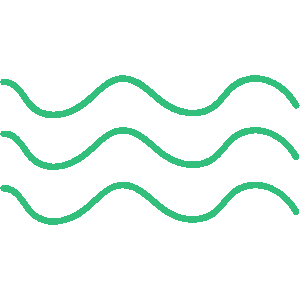 Clean the ocean NOW
For the future of our children
My Focus is simple.. we need NOW to clean our Home from Tons of plastic rubbish.
Every Minute 33,000 Plastic bottles are thrown into rivers and the sea. It is predicted by 2050, there will be around 34 billions tons of plastic bottles in the sea. In our Ocean, we have a Plastic Island that is 700.000 square km.
That is between 0.41% and 5.6% of the Pacific Ocean.
We need to ACT NOW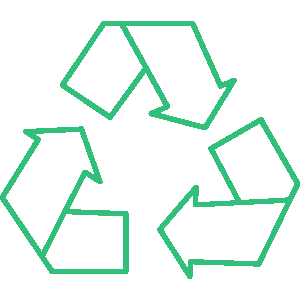 Recycling Process
Let's transform our past
After gathering the bottles, they are cleaned and cut into small pieces.
The last step melts the plastic and converts it into liquid plastic.
This liquid plastic is then spun into strong yarn PET (polyethylene terephthalate). In 2019, the Swiss recycled 35,668 TONs of plastic bottles.
The good news in 2020 is that we have around 56,409 recycled collection points around the world while there were only 2,728 in 2019.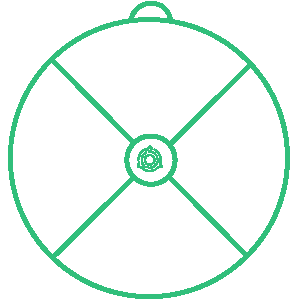 100% RE-PET Collection by HcT
And our planet will thank you
We cannot imagine how many accessories for our daily life we can create with recycled material. Almost anything we produce can be made with recycled material. The main problem is the major companies that push to use new plastic and perpetuate this sick and dangerous circle of pollution.
This is why Recycled materials cost more than using new plastic. We all need to understand this point and support all of the companies that try to change this world.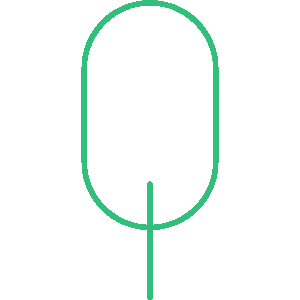 Plant your trees
And become Virtual farmer
A farmer will plant your tree in his or her country and take care of it. Your tree will be photographed and geolocated by Treedom Association. Your tree will have its own online page, where over time it will tell you what it's helping to achieve.
The fruits of your tree will belong to the farmer, who will be able to use them as a food resource or support for their income.
As your tree grows, it will absorb CO2, protect the soil and biodiversity.
HOW MUCH CO2 DID YOU PRODUCE TODAY?
FIND OUT HOW MUCH CO2 YOU EMIT
Select all of the elements that have a part in your day, find out how much CO2 you produce, and capture it claim our Cacao trees!
Play with Treedom NOW.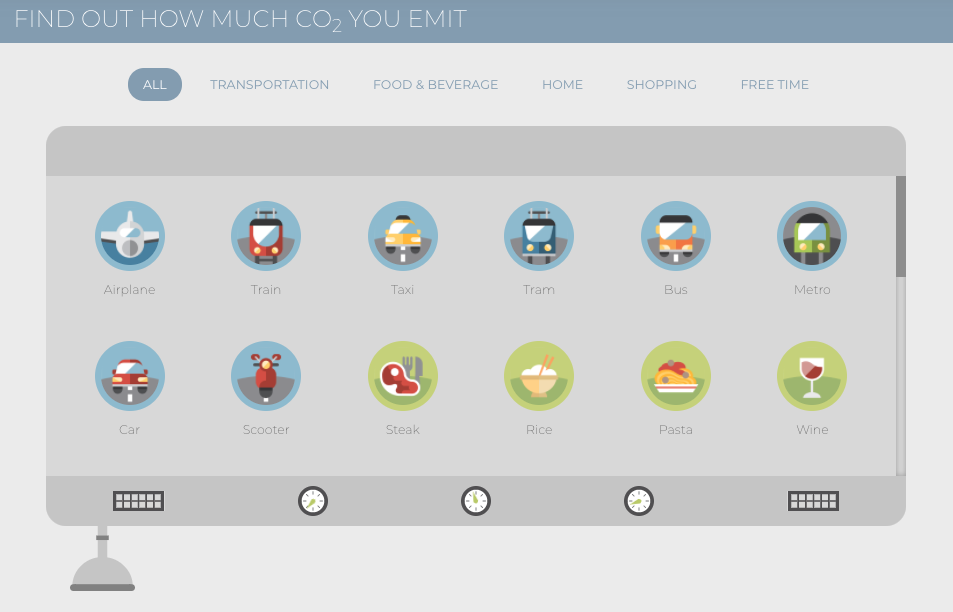 Watch NOW the entire process .. be parts in this Change.