Phoenix® Handpan Oil
Phoenix Handpan Oil ... Give new life to your instrument
Thanks to the presence of natural ingredients...
PHOENIX uses only natural ingredients and essential oil with antibacterial effect, it helps to eliminate dust and dirt and to create a protective barrier on the surface without leaving residue and giving a shiny finish.
Phoenix Handpan Oil doesn't contain aggressive or acidic substances.
The pleasant scent of lemongrass is the natural smell of some ingredients in our secret formula.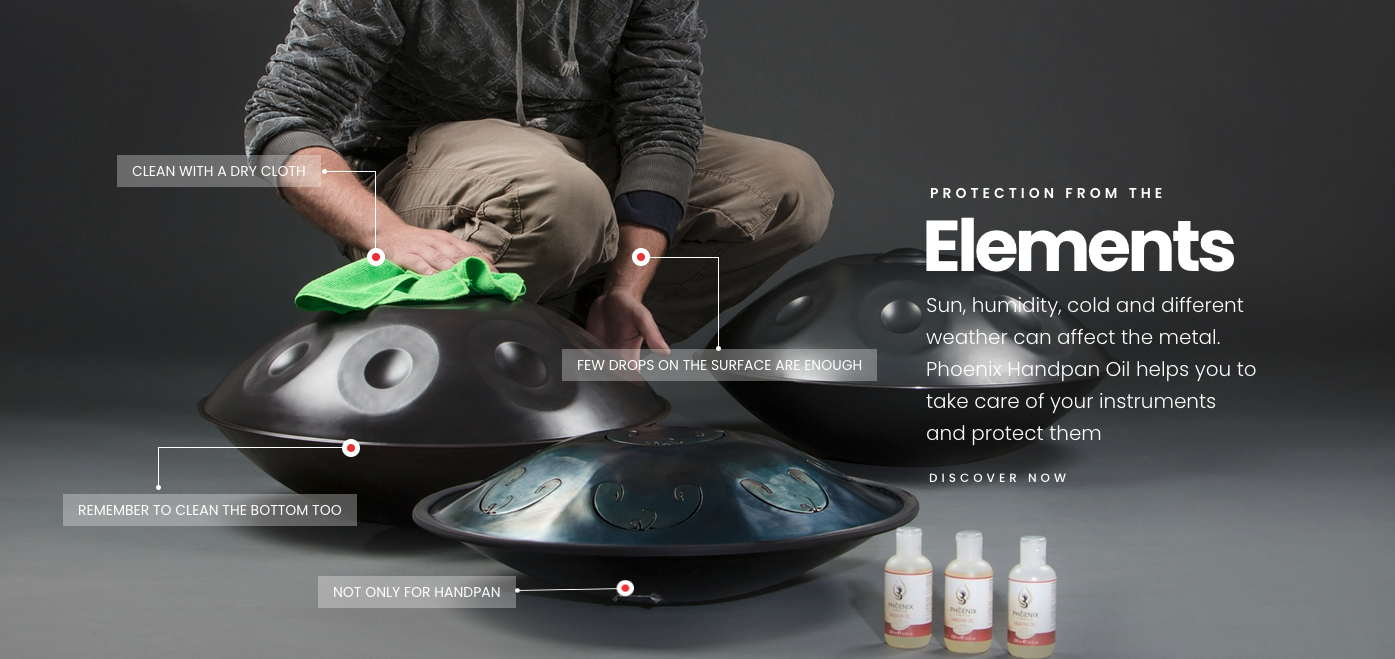 Care & Protection - Sound Quality - Healthy product
Care & Protection
Thanks to the formula specifically studied for metal musical instruments Phoenix Handpan oil helps you in protection and maintenance.
Sound Quality
Phoenix Handpan Oil doesn't leave residue and helps to eliminate dirt from the instrument. After using it your instrument will sound clear with no sound alterations.
Healthy product
Phoenix Handpan Oil is a natural product who respect the instrument but also your skin and health. We take care of you as well as at your